Memorial Bench Dedication
to honor
David "Bones" Hebert
Wednesday, April 18, 2012
7:30pm
Northside Location TBA - All Ages
Facebook Event Page
After Dedication
Let's Raise a Glass and order a burrito
@ The Comet
4579 Hamilton Avenue
Northside, Cincinnati OH 45223
The Comet on Facebook



Memorial March, May 1, 2011 - VOODOO



BONESfest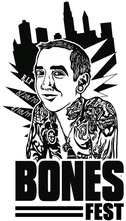 BONESfest was a weekend of events held to celebrate the life of BONES,
to strengthen the community and build awareness, and help support the
struggle for responsible and accountable police and city leadership.

BONESfest was held....
Friday, July 8th 2011 @ The Comet
4579 Hamilton Avenue, Cincinnati, OH
8:00 pm, Free admission
Silent art auction
Live music from
Kill City
and
Chiva Kneivel
.
Saturday, July 9th 2011 @ Bogart's
2621 Vine Street, Cincinnati, OH
Doors open at 7:00, Bands start at 8:00
Admission $7.00
"White Trash Party"
Live music from
Dropkickmejesus
,
SS-20
,
The Messengers
,
Dixie Trash
Sunday, July 10th 2011 @ Hoffner Park
Family-friendly picnic and kickball. Kids and four-legged family welcome.
After-party @ Northside Tavern with live music by
Megan Hutch
,
Williams Family Band
, and
The Mudpies
!
---
Bones Memorial March: May 1, 2011

BONESfest could not have happened without help from these amazing people!
Visit their websites to browse services, artwork, menus, events and more.
_

Captain Destiny & the Motor Medics Reunion Show: an FOB benefit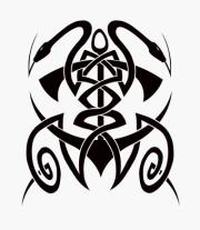 Saturday, November 26, 2011
9:30pm
A reunion of the "classic" lineup of CDMM with special guests and assorted awesomeness!
Mark your calendars and prepare your soul.
All proceeds go to the Friends of Bones organization.
*** with THE MORBIDS and BLUE ROCK BOYS ***
May Day
4227 Spring Grove Ave
Cincinnati, OH
_
More Info: Visit the Facebook Event Page
SPECIAL THANKS TO BLUE ROCK BOYS, CAPTAIN DESTINY & THE MOTOR MEDICS AND THE MORBIDS FOR HOSTING AND DONATING.
THANKS TO ALL WHO STOPPED BY TO DONATE AND ROCK!
_
---